Chihuahua puppies for sale in Arkansas.Shipping available.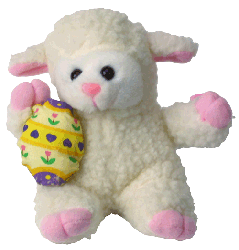 Lovingly raised by Janelle

Past Saxony & Merlin Baby

Feed you puppy the BEST !

 Specializing in a One-a-Kind  Chihuahua at a Great Price

My goal in life is to be as good of a person my dog already thinks I am.

Dont accept your dog`s admiration as conclusive evidence that you are wonderful.  ~ Ann Landers

Champion Rip`s Victoriana

 ~  Where Dreams become Reality ~

Where  Quality & Color comes togather 

Some of Guy`s gorgous past puppies


Any person using or taking pictures from my website will be prosecuted and fined $1000.00 for the theft.

Stunning LC Chocolate Merle Male

Parents PepperMint Patty & Guy

Breeder is Janelle Newby and no one else.Your  puppy is examined by a licensed veterinarian prior to leaving here and is in good health before coming to you.Breeder is not responsible for any expenses occurring after a puppy leaves breeders possession. Buyer is responsible to read and comply to this contract/ guarantee prior to buying a puppy.This contract / health guarantee is between breeder and buyer only.

Testicles are dropped and verified by vet before sending puppy ,buyer can verify both testicles are dropped after receiving puppy with their vet , breeder is not responsible if testicles go back up latter in dogs life, I only guarantee they are there when you get your puppy.Your puppy is checked and free of heart murmur.The knees (petelas) are checked by my vet prior to leaving and buyer has 72 hours to verify knees (petelas) are good.If Knees (petelas) change latter in dogs life ,breeder is not responsible since this can happen due to an injury.

The buyer has 72 hours to verify with their vet that all checks good, if latter in dogs

life the dog has a genetic problem with in 1 year then the vet needs to write a letter

stating problem ,send it to the breeder,the breeder will replace the puppy with 

another puppy.If a puppy were to die in buyers possession an autopsy is required 

done by a licensed vet and if the autopsy shows the puppy died of a genetic problem

the breeder replaces the puppy with another puppy once a copy of the autopsy is

given to the breeder.Refund of puppy purchase price is only done with in 7 days of

purchase and puppy and can only be sent back if there is a genetic health issue,the puppy is sent back to breeder with a letter stating the health issue from a vet, refund will be done after the vet letter is given to me.Buyer is responsible for all shipping charges. Hypoglycemia is not genetic and can be prevented.I give estimates on size puppy will be full grown but there is no guarantee on full grown size.Contract/Guarantee is for buyer only and void if puppy leaves buyers possession. This contract/guarantee applies to every puppy or dog I sell  and they are covered by everything written here, no less ,no more.My goal with every puppy is for my customer to get more than they expected with a quality/healthy puppy. If there were ever a dispute and buyer took breeder to court this would need to take place in breeders city,state.Failure to comply with any of this contract/guarantee will void contract/guarantee.Contract/Health guarantee is till the puppy is 1 year/or 2 years if you keep your puppy on Life`s Abundance ,which is what they are fed here before coming to you.If you purchase a puppy/dog and before the puppy leaves you decide you dont want the puppy/dog I will not do a refund, but if there is a good reason you have changed your mind I will allow the customer to get a future puppy/dog for the same value.

 Contract/Health Guarantee

Champion RIP`s Paseo Dare to Dream

Champion "RIP`s Victoriana

Daughter from Champion Rips Victoriana

and Champion Rips Dare to Dream

Past Puppies and Adults below this line

Sold to Emmanulle in Paris France

 If you are a dog and your owner

suggests you wear a sweater,

suggest he wear a tail.

                                     ~Fran Lebowitz

Money can buy a pretty dog ,

but it wont buy the wag of its tail          ~ Josh Billings

~ All parents I own are purebred and AKC registered. All puppies are sold as Pets to Love on only ~

High Quality Chihauhuas at Half the Price

Champion RIP`s Paseo Dare to Dream

2 yr old Cream Show Quality Girl 3 1/2 lbs

Placing in pet home $1000

Gomez is one my puppies that was bought by

Leslie,all 3 lbs of him is a service dog.Isnt he adorable in his vest and spiked collar !

Lavender/Tan LC , a Guy Daughter

Long Coat White/Black Boy

Est 4-5 lb Grown, COBY

$975 Pet 

Tiny Black/Tan Girl 

Est 3 lb Grown

$1250 Pet Only 

Long Coat Black/Tan Girl

Est 4 lb Grown  $950 Pet 

Long Coat Blue/Tan Girl

Est 4 lb Grown

$1250 Pet ~ 

Long Coat Chocolate/Tan/White Girl

Est 4 1/2 lb Grown

$1400 Pet 

SC Blue Merle Boy

Est 5-6 lb Grown ~ $1200 Pet

Tiny Short Coat Blue/Tan Girl

$1350 Pet Only