Chocolate biro biewer yorkies Pomeranians Toy Schnauzers Chihuahuas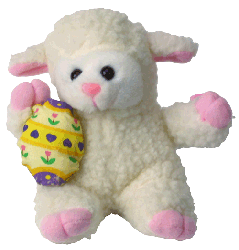 Web Site Updated  Feb 6 , 2020

Dogs are not are whole life,but they make our lives whole.   -- Roger Caras

He is your friend, your partner,your defender, your dog. You are his life, his love, his leader. He will be yours, faithful and true, to the last beat of his heart. You owe it to him to be worthy of such devotion.                                                                     -- George G. Vest                       

 If you are a dog and your owner

suggests you wear a sweater,

suggest he wear a tail.

                              ~Fran Lebowitz

In my home the puppies have been fed Life`s Abundance. I have researched other foods such as Wellness,Solid Gold & Eukanuba. None can top the quality of Life`s Abundance. I believe in it so much that I will give a 2 year guarantee instead of 1 year if you keep your puppy on LA for the life of the puppy.Click the link below  for more information  or place an order. LA is shipped to your door.

Lovingly raised by Janelle

Where Dreams Become Reality

Full AKC has to be approved and discussed prior to purchase, otherwise the puppy will come with limited AKC for a pet only.

E-mail me janelle.newby@yahoo.com

or Call 479-238-5659.I would prefer to talk with you.


Money can buy a pretty dog ,

but it wont buy the wag of its tail          ~ Josh Billings

Hi, I am Janelle and as the owner of Pampered Puppies. I want to welcome you to my website. I love raising little puppies. I find them to be spirited, smart, loving little companions. I love breeding for unique colors, friendly personalities and tiny size. Full grown size is estimated by tripling their weight at 8 weeks. They could turn out smaller or larger. What sets my puppies apart from the many others available is consistent quality of dogs and great pedigrees. I believe the health of my dogs is bettered by the quality care I give them. We clean our adult dogs teeth regularly. They are current on shots and worming and any other basic health needs. If you see a puppy you want I will hold a puppy with a deposit. All deposits are non-refundable and non-transferable to another puppy. This is because if I am holding a puppy for you I will turn other potential buyers away. Pedigrees on my dogs include great lines such as: Bonner, Great Elm, Wee Heart, Southland, Park, Finch, Beau James, Mayken, Bonner, Chesai, Collier and Pombreden. I believe so much in the dogs I raise, and include a great guarantee on every puppy sold. I ship anywhere in the United States for a flat fee of $275.00 via American.Delta $80 more. I am also familiar with International shipping requirements. International Fees depend on the country, please send me an e-mail to check rates. Thank you for visiting my website, I hope you enjoy your time spent here. Please check out my sweet babies on their available pages, perhaps one, or more, of them will be in your future.

Click Right Below to Order Food

  A Life's Abundance Dog Wins Best of Breed at 2012  Westminster!

Black Parti Girl 

Est 6 lb Grown

$1200 Pet or 

$2000 Registered 

for breeding

I have the right to refuse to sell a puppy from my website if i know it will not be a good home for them.

     Owner of this website Janelle Newby