Chocolate biro biewer yorkies Pomeranians Toy Schnauzers Chihuahuas meta name= "googlebot" content= "ind ex, follow" ][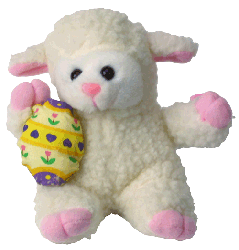 Web Site Updated July 23, 2022

Dogs are not are whole life,but they make our lives whole.   -- Roger Caras

He is your friend, your partner,your defender, your dog. You are his life, his love, his leader. He will be yours, faithful and true, to the last beat of his heart. You owe it to him to be worthy of such devotion.                                                                     -- George G. Vest                       

 If you are a dog and your owner

suggests you wear a sweater,

suggest he wear a tail.

                              ~Fran Lebowitz

I highly recommend Life`s Abundance dogfood. Made and formulated by Dr Jane Bicks , a Holistic Vet. I believe in it so much that I will give a 2 year guarantee instead of 1 year if you keep your puppy on LA for the life of the puppy.Click the link below  for more information or place an order. Lifes Abundance is shipped to your door only and not sold in stores because its so fresh.

Lovingly raised by Janelle

Where Dreams Become Reality

All Puppies i sell i own their parents.Puppies are raised in my home. All parents are purebred and registered. Puppies are sold as pets only and not for breeding.

E-mail me janelle.newby@yahoo.com

or Call 479-238-5659.I would prefer to talk with you.


Money can buy a pretty dog ,

but it wont buy the wag of its tail          ~ Josh Billings

Hi, I am Janelle and as the owner of Pampered Puppies. I want to welcome you to my website. I love raising little puppies. I find them to be spirited, smart, loving little companions. I love breeding for unique colors, friendly personalities, tiny size and exceptional health. Full grown size is estimated by tripling their weight at 8 weeks. They could turn out smaller or larger. What sets my puppies apart from the many others available is consistent quality of dogs and great pedigrees. I believe the health of my dogs is bettered by the quality care I give them,which includes added herbs and supplements to their food, along with spring water and Young Living essential oils to their water. They are current on shots and worming and any other basic health needs. All puppies i sell i own their parents.All parents are registered and purebred.All puppies are sold as pets only and they will come with no papers for breeding.Only worming and shot record.If you see a puppy you want I will hold a puppy with a deposit. All deposits are non-refundable and non-transferable to another puppy. This is because if I am holding a puppy for you I will turn other potential buyers away. Pedigrees on my dogs include great lines such as: Bonner, Great Elm, Wee Heart, Southland, Park, Finch, Beau James, Mayken, Bonner, Chesai, Collier and Pombreden. I believe so much in the dogs I raise, and include a genetic health guarantee on every puppy sold. Thank you for visiting my website, I hope you enjoy your time spent here. Please check out my sweet babies on their available pages, perhaps one, or more, of them will be in your future!

Click Right Below to Order Food

  A Life's Abundance Dog Wins Best of Breed at 2012  Westminster!

I have the right to refuse to sell a puppy from my website if i know it will not be a good home for them.

     Owner of this website Janelle Newby

Breeder is Janelle Newby and no one else.Your puppy is examined by a licensed veterinarian prior to leaving here and is in good health before coming to you.Breeder is not responsible for any expenses occurring after a puppy leaves breeders possession. Buyer is responsible to read and comply to this contract/ guarantee prior to buying a puppy.This contract / health guarantee is between breeder and buyer only.

Testicles are dropped and verified by vet before sending puppy ,buyer can verify both testicles are dropped after receiving puppy with their vet , breeder is not responsible if testicles go back up latter in dogs life, I only guarantee they are there when you get your puppy.Your puppy is checked and free of heart murmur.The knees (petelas) are checked by my vet prior to leaving and buyer has 72 hours to verify knees (petelas) are good.If Knees (petelas) change latter in dogs life ,breeder is not responsible since this can happen due to an injury.

The buyer has 72 hours to verify with their vet that all checks good, if latter in dogs

life the dog has a genetic problem with in 1 year then the vet needs to write a letter

stating problem ,send it to the breeder,the breeder will replace the puppy with 

another puppy.If a puppy were to die in buyers possession an autopsy is required 

done by a licensed vet and if the autopsy shows the puppy died of a genetic problem

the breeder replaces the puppy with another puppy once a copy of the autopsy is

given to the breeder.Refund of puppy purchase price is only done with in 7 days of

purchase and puppy and can only be sent back if there is a genetic health issue,the puppy is sent back to breeder with a letter stating the health issue from a vet, refund will be done after the vet letter is given to me.Buyer is responsible for all shipping charges. Hypoglycemia is not genetic and can be prevented.I give estimates on size puppy will be full grown but there is no guarantee on full grown size.Contract/Guarantee is for buyer only and void if puppy leaves buyers possession. This contract/guarantee applies to every puppy or dog I sell and they are covered by everything written here, no less ,no more.My goal with every puppy is for my customer to get more than they expected with a quality/healthy puppy. If there were ever a dispute and buyer took breeder to court this would need to take place in breeders city,state.Failure to comply with any of this contract/guarantee will void contract/guarantee.Contract/Health guarantee is till the puppy is 1 year/or 2 years if you keep your puppy on Life`s Abundance ,which is what they are fed here before coming to you.If you purchase a puppy/dog and before the puppy leaves you decide you dont want the puppy/dog I will not do a refund, but if there is a good reason you have changed your mind I will allow the customer to get a future puppy/dog for the same value.

Contract/Health Guarantee

"Souls love. That's what souls do. Egos don't, but souls do. Become a soul, look around, and you'll be amazed-all the beings around you are souls. Be one, see one. When many people have this heart connection, then we will know that we are all one, we human beings all over the planet. We will be one. One love. And don't leave out the animals, and trees, and clouds, and galaxies-it's all one. It's one energy."

― Ram Dass

Special Solstice in 2020 that hasnt happened since 3/4/1226. Jupiter and Saturn will look like a double planet. Catch this rare sight right after sunset and look up in the western sky. Pray/ Meditate for Peace on Earth to every personality on earth! 

There are many things we can not control ,yet we always have choice. You must be the change you wish to see in the world. In order to heal the world, you must heal yourself.

My friend makes homemade 

custom doggy clothes with matching blankets. Call her to get yours & details. Tell her Janelle recommends her talent !

Chara 479-233-0677